Goodway report and safety flyer published
Capsize of a single-handed creel fishing vessel near Cairnbulg, Scotland, with the loss of one life.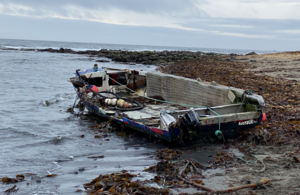 Today, we have published our accident investigation report into the capsize of creel vessel Goodway (FR23) with the loss and presumed death of its single occupant on 16 October 2021.
The report contains details of what happened, subsequent actions taken and recommendations: read more.
A safety flyer to the fishing industry summarising the accident and detailing the safety lessons learned, has also been produced.
Press enquiries
Press enquiries during office hours 01932 440015
Press enquiries out of hours 0300 7777878
Published 22 September 2022