School inspections and industrial action
How we are planning school inspections to avoid strike days.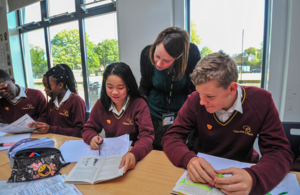 We know that the teaching union strikes in February will have an impact on schools and the full impact might not be known until the day of the strike.
We want to maintain school inspection activity as far as possible in February and March, while responding sensitively to local circumstances. So we will schedule school inspection notifications and on-site inspections to avoid strike days.
For example, to avoid the strike action taking place on 1 February, we will notify schools of their inspection on Tuesday 31 January. On-site inspection activity will then take place on Thursday 2 February and Friday 3 February.
We also have our usual deferral policy in place. Any deferral requests made as a result of strike action will be considered on a case-by-case basis.
Our inspections of social care, further education and skills and early years providers will continue as planned.
We will monitor the situation during this first wave of action in February and review if necessary for future dates.
Published 24 January 2023