Recruiting for a sustainable future
Martin Keeler, HR Director at the GPA discusses applying a future-focus approach to recruitment practices to attract and retain talent for a sustainable future.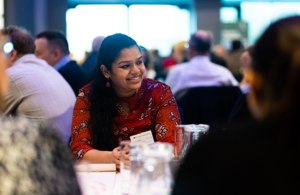 Martin Keeler, HR Director at the Government Property Agency (GPA), discusses the importance of applying a future-focus approach to recruitment practices to ensure the GPA attracts and retains the right skills for creating a sustainable future.
Sustainability is key to the GPA's customer and client offer. Everything we do is designed around making sure our buildings and workspaces are fit for the future. This means we have to plan and design with the long term in mind, supporting the Government's great places to work ambitions and being able to adapt our spaces in years to come. What we deliver now will not meet the needs of future generations – I'm sure technology will change, for example!
Clients tell us that it's increasingly important to them that products and services they get from us are sustainable – so we need to be able to meet their demanding specifications for the quality of our workspaces, the design of our buildings and our use of technology solutions.
Attracting and retaining the right talent
When we recruit and develop, we're looking for people who understand the importance of sustainability across our business.
Our retention and succession strategies focus on ensuring that our people understand and have the skills and creativity to develop sustainable solutions in everything we do. As well as choosing the best people available when we recruit, we make sure colleagues have opportunities to develop their skills and apply them at every level in their career with us.
In tune with national needs
Making sure we are up to date with the latest ideas and thinking on good workplaces and sustainability policies allows us to respond to our customers' and clients' changing needs in an evolving environment. It also makes us more marketable as we build our portfolio.
The Government has big goals for achieving sustainability and the way the Civil Service works. These include working towards Net Zero by 2050 and the Levelling Up agenda, offering a better future for regions outside the south east of England and moving civil servant roles out of London if they don't need to be based there.
The work we do means that we'll be heavily involved in making it possible for the public sector to deliver these ambitions which we need to be switched on to, ensuring it achieves its specific objectives. We need to make sure our people understand the scale of the challenges.
Equipped to meet future needs
We are already focused on delivering the benefits of sustainability through our business objectives. We're actively using our commitments to sustainability in our employee offering, which is attracting more of the most committed and capable people to the GPA.
I believe that seeing a commitment to sustainability, Net Zero and all the other areas involved with "being a good citizen" is fast becoming a key element of whether people decide they want to work in an organisation. You can expect our recruitment plans to emphasise that we are up for the challenge.
Published 13 May 2022