Russia is trying to distract us with disinformation: UK Statement at the UN Security Council
Statement by Fergus Eckersley, UK Political Coordinator at the UN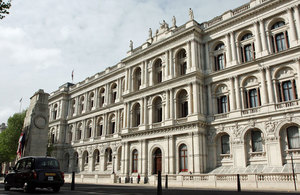 Thank you, Mr President.
I would like to start by offering the United Kingdom's deep condolences for the death of the President of the United Arab Emirates.
Mr President, I would like to thank Mr Markram for his briefing.
As we have heard from the UN today, there is still no independent evidence whatsoever for any of these bizarre conspiracy theories.
In the United Kingdom's view, this session is a complete waste of the Council's time.
It does tell us one thing though – the fact that Russia is trying to distract us with disinformation suggests that they know, as well as we do, that none of their other excuses for invading Ukraine has any solid foundation whatsoever.
The simple truth is that Russia is responsible for this horrific war, in breach of the Charter, and for the needless deaths of thousands of men, women and children.
I thank you, Mr President.
Published 13 May 2022