Executive Officer in Application Management
Details of a permanent Executive Officer vacancy within our Application Management team.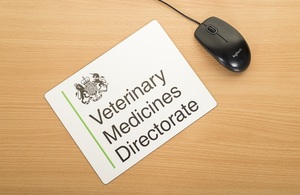 This exciting and interesting role puts you at the heart of the VMD's work in the authorisation of applications for veterinary medicinal products. You will be part of a team that links with scientific disciplines and has frontline interactions with the pharmaceutical industry and with regulators from other global jurisdictions.
Job Title
Executive Officer in Application Management
Grade
EO
Salary & Pension
£27,963 – £29,806 per annum with Pension Scheme
Annual Leave entitlement
Commencing at 25 days
Role
You will be responsible for overseeing the progression of application procedures subject to published standards targets for licensing work, as set out in the VMD Business Plan. Also meeting and contributing to objectives set out in the Authorisations Work Plan.
The job holder is a primary contact for members of the pharmaceutical industry, and involves communicating with internal assessors, other global country national regulatory body representatives and the pharmaceutical industry.
How to apply
You must make your application via Executive Officer in Application Management - Civil Service Jobs - GOV.UK where you will find a full job description including salary details.
Closing Date
30 September 2022
Published 22 September 2022