A winning approach for Sellafield's Supply Chain for a second year
Sellafield Ltd's supply chain team picked up an award at the prestigious Chartered Institute of Purchase and Supply Excellence in Procurement Awards.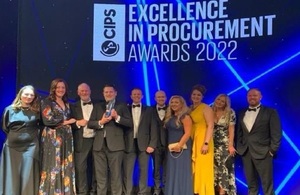 At an awards event held yesterday, in front of hundreds of fellow supply chain professionals, Sellafield Ltd won the 'Supply Chain Risk and Resilience Transformation' award and were shortlisted in 2 other categories.
The CIPS Excellence in Procurement Awards, which takes place every year are an opportunity to showcase and celebrate the best work and teams in the procurement profession globally.
Susan Lussem, Sellafield Ltd Chief Supply Chain Officer, said:
To be nominated and successful for 3 categories against such a strong calibre of organisations for the 2nd year running is a testament to the great work being delivered by Sellafield Ltd.

Working in a collaborative manner with our internal clients and with the supply chain enables mutual win win outcomes which is evidenced by the nominations for these prestigious awards.

The Chartered Institute of Purchase and Supply is the professional body for the procurement and supply profession, and these awards are the gold standard for our industry. These nominations are a fantastic recognition for us, for which we should all be proud. Thank you to all those who have contributed.
The awards are respected as a benchmark for excellence and winning is one of the most prestigious recognitions an organisation or individual in the profession can receive.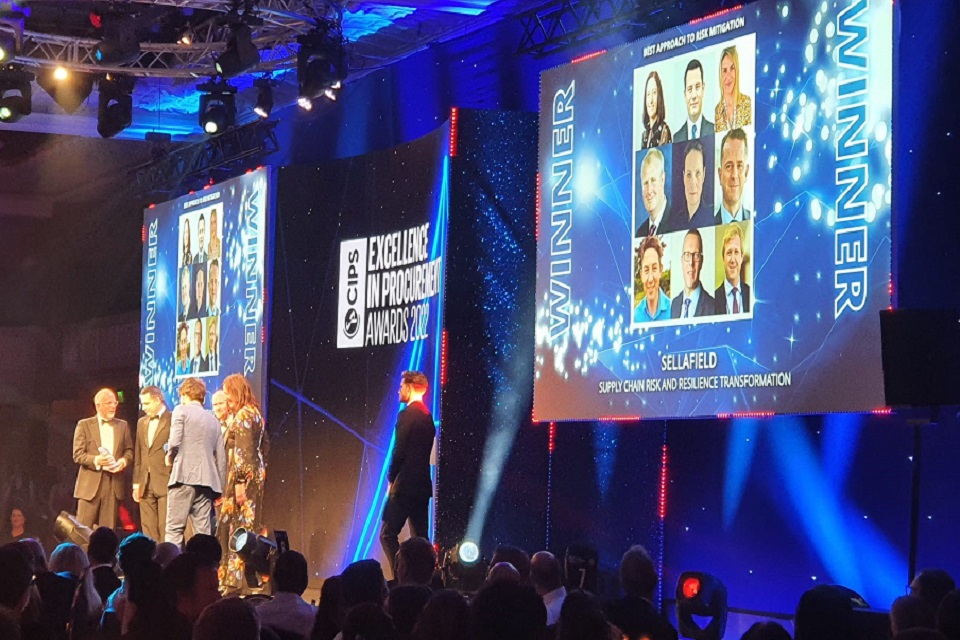 The winning entry 'supply chain risk and resilience transformation' was a risk, resilience and transformation project to continually improve our capabilities by using the latest technology and developing our workforce.
Carl Holding, Sellafield Ltd senior supply chain risk manager, said:
Positively mitigating supply risk at Sellafield Ltd is critical to ensure safe and secure operation of the Sellafield site.

Recognising this as well as a broad range of considerations that has increased supply vulnerability Sellafield Ltd has invested heavily in its supply chain management risk capability across its workforce.

This has provided significant benefit in our day to day delivery to ensure we continue to create a clean and safe environment for future generations.
The 2 other shortlisted categories were:
Best collaborative teamwork project for the positive performance being demonstrated through the Decommissioning Delivery Partnership

Best initiative to deliver social value through procurement for the successful primary business partnership approach delivered through the Operations Site Works partnership with One Aim
Published 22 September 2022