Lord Ahmad Intervention G7++ Energy Coordination Meeting
Minister of State Lord (Tariq) Ahmad of Wimbledon set out the UK's offer of help ahead of the Ukraine Recovery Conference.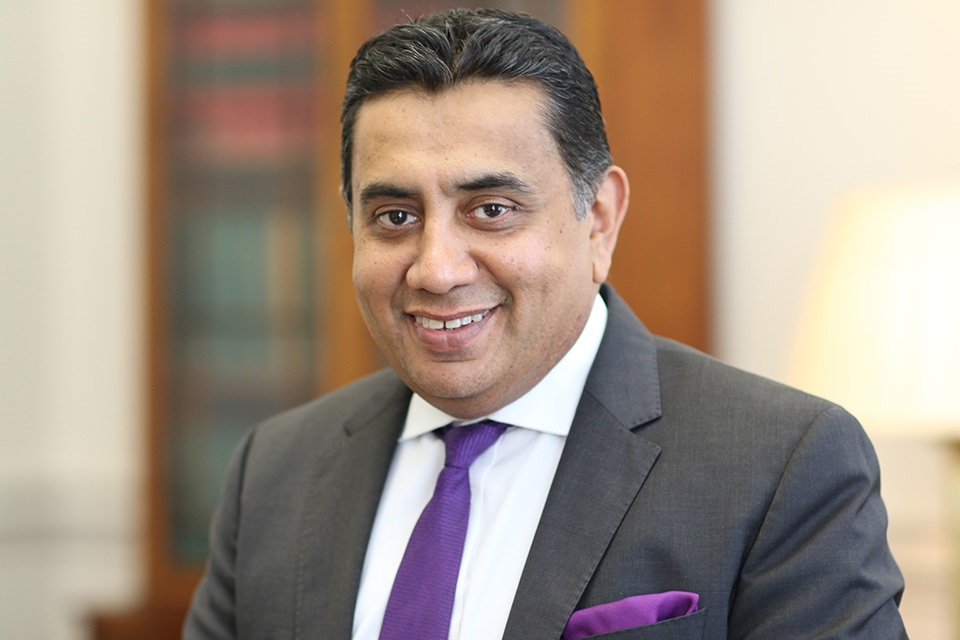 Let me begin by offering my condolences to Ukraine for the tragic helicopter crash last week.
I would also like to thank Secretary Blinken and Foreign Minister Hayashi for bringing us together today.
The UK condemns Putin's continued attacks targeting Ukraine's energy infrastructure -
The Ukrainian people have demonstrated great bravery and resilience, working tirelessly for months to meet this immense challenge.
Meanwhile, the efforts by this group to support Ukraine since October, under the United States leadership, are commendable.
Now, we must maintain this focus and support.
The UK has stood behind Ukraine as it fights for its freedom, providing more than £4 billion in military, humanitarian, and economic support.
On defence - Ukraine has increasingly shown its ability to shoot down Russian missiles,
Therefore, this group must keep our focus on strengthening Ukraine's ability to defend itself, maintaining a pipeline of supplies to strengthen its air defence.
This year, the UK will provide £2.3bn in military support.
On energy - we have already provided close to £80m in energy support and £220m in humanitarian aid. We were early supporters of the Energy Community's Ukraine Support Fund and expect to release our second tranche of funding, £5m, later this month.
We welcome the significant contributions from other partners to the Fund.
Our work continues with the UK energy sector, including the National Grid and private businesses, to see what further support can be made available.
We are also committed to supporting Ukraine's longer-term recovery and its ambition to rebuild a more modern, efficient, and greener energy system.
Now the donor coordination platform for Ukraine has been established, it is important that this group aligns its work with the platform.
In this way, our work to restore Ukraine's energy infrastructure will integrate with wider reconstruction efforts.
We look forward to working on this with our international partners in the run-up to the Ukraine Recovery Conference in London in June.
Let me end by saying that the UK is unflinching in our determination to help Ukraine repel Putin's illegal invasion,
And lay the foundations for a stronger, more prosperous Ukraine.
We will continue to work with this group to those ends, for as long as it takes.
Media enquiries
Contact the FCDO Communication Team via email (monitored 24 hours a day) in the first instance, and we will respond as soon as possible.
Published 24 January 2023