Competition: Populating the World of Training (Phase 1)
The British Army is transforming its training systems to deliver a credible representation of the real world that is representative of the human terrain.
Details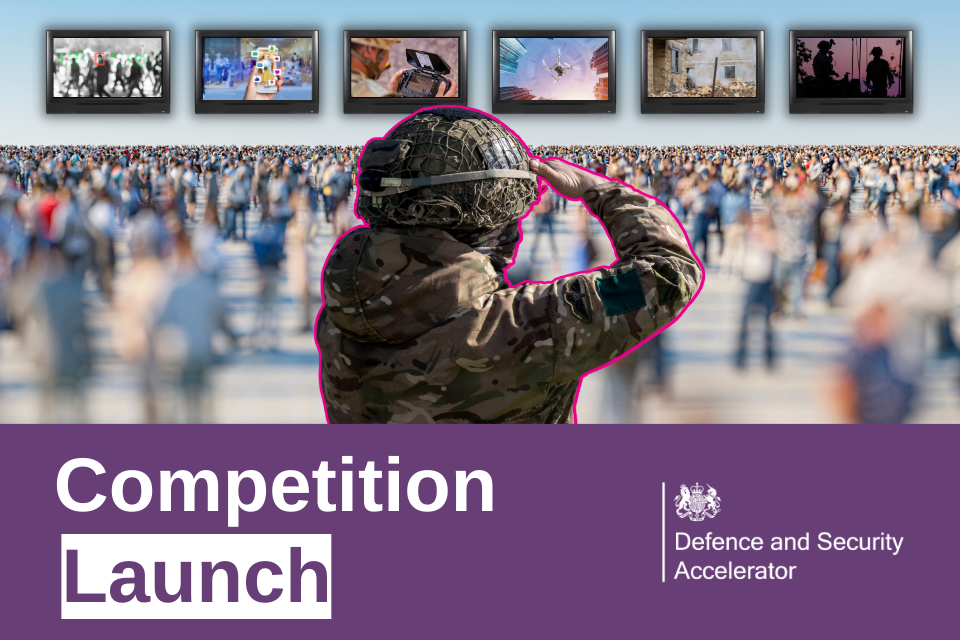 Please note: for the period midday 22 February 2023 – 29 March 2023 you will not be able to use the submission service to submit a proposal to the Themed Competition Populating the World of Training because of system updates. Normal service will resume during 29 March 2023. More information can be viewed here.
Should you wish to start an offline application ahead of this time please see above the unlocked form for guidance on the questions and word counts.
What innovations are we looking for?
Innovations ranging from Technology Readiness Level (TRL) 3 to 6, that help deliver seamless training irrespective of the training environment, so the experience of Live troops with their boots on the ground is as credible, and challenging, as the effects of that same experience has on troops participating in the Virtual environment.

Innovations that augment live assets, such as role players, vehicles, weapons and systems.

Innovations such as behavioural models and methods for rapid reconfiguration that make computer-generated forces more credible.

Innovations that deliver a credible challenge, such as a contested electromagnetic spectrum, remote and autonomous systems, and realistic threat capabilities.
Total funding available
The total possible funding available for this competition is £2.845 million (ex VAT).
The Army is keen to select multiple proposals for funding. We anticipate funding proposals between £100k and £300k but may consider higher proposal values that provide value for money (VFM). Genuinely compelling submissions outside these parameters will be considered. All proposals must not exceed 12 month project duration.
Submission deadline
Midday (UTC+1) on 2 May 2023
Where do I submit my proposal?
Via the DASA Online Submission Service for which you will require an account.
Only proposals submitted through the DASA Online Submission Service will be accepted.
You must not submit any information classified above Official. If you wish to add supporting information which might be Official-Sensitive or Secret you should contact DASA in advance to discuss your options.
Published 7 March 2023
Last updated
16
March 2023
+ show all updates
1. Attached the unlocked proposal template form 2. Removed the locked proposal template form 3. Updated the dates for the submission service re-opening

First published.