WTO TRIPS Council March 2023: UK statement
UK statement during the Trade-Related Aspects of Intellectual Property Rights (TRIPS) Council on 16-17 March 2023.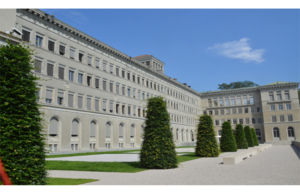 Thank you, Chair.
The UK welcomes a return to substantive discussions on this issue in the TRIPS Council, which is the right venue for Members to consider the evidence relating to the potential extension of the MC12 TRIPS decision to COVID-19 therapeutics and diagnostics. We recognise this as an important issue, and Members should have the opportunity to seek clarification on the issues that have been raised and to work towards a decision which is underpinned by evidence-based policy-making. We would like to stress the importance of open, inclusive, and transparent processes going forward, as many members have called for previously.
The UK has long maintained that the TRIPS Agreement strikes the correct balance between incentivising innovation and ensuring access through its flexibilities, including those enshrined in the Doha Declaration. We recognise the essential role of generic manufacturing and believe that, during the life of the patent, this should be enabled by voluntary licensing agreements which include technology and know-how transfer. This collaboration ensures that generic manufacturing adheres to regulatory practices that are internationally recognised so products meet the necessary quality and safety standards.
We have noted before that there are approximately 130 voluntary licensing arrangements in place for COVID-19 treatments, which cover most low- and middle-income countries, including bilateral agreements with countries such as Brazil and India, which are important regional manufacturers of generic medicines. We would welcome being made aware of any evidence on how these arrangements fail to meet current international demand.
We recognise extension proponents' mutatis mutandis proposal from December 2022. The UK has considered this proposal carefully. Our view is we must first form consensus on whether extension is required, based on the evidence available. We have also noted that a number of questions have been raised by Members in relation to this proposal, including, but not limited to, the scope of products covered by the proposal and the risks of dual and multiple use. As has been discussed, COVID-19 therapeutics and diagnostics rely on pre-existing treatments and testing technology, used in different contexts to test and treat other diseases.
In this regard, we consider the papers circulated last year, by Mexico and Switzerland and Chinese Taipei, as important contributions to address these unresolved issues. We understand that the questions raised by them are yet to be addressed. These relate, among other things, to concerns over the scope of the potential extension being excessively broad or unilaterally defined by individual Members, as well as to the current supply and demand dynamics for these products.
As demonstrated by Chinese Taipei's discussion paper, a key factor to increase production and to enhance access to therapeutics is closer industrial cooperation between originators and generic producers. The UK is ready to engage in conversations on ways to foster industrial cooperation with low- and middle-income countries to achieve this at the TRIPS Council and other relevant fora. The UK recognises that COVID-19 remains a serious challenge and that we need to promote equitable and effective distribution of COVID-19 products globally. A holistic response is needed to address the barriers to access, including better health infrastructure and health system readiness, harmonised regulatory mechanisms, as well as effective procurement and distribution strategies.
We maintain that changes to the international IP framework, which are not substantiated by evidence, could weaken its ability to incentivise investment and innovation, thus risking our ability to tackle health and other emergencies both now and in the future. As ever, the UK stands ready to engage constructively in evidence-based conversation.
Thank you, Chair.
Published 17 March 2023