Health and Social Care Secretary Oral Statement on NHP
The Secretary of State for Health and Social Care makes a statement on the New Hospital Programme and the commitment to deliver 40 new hospitals by 2030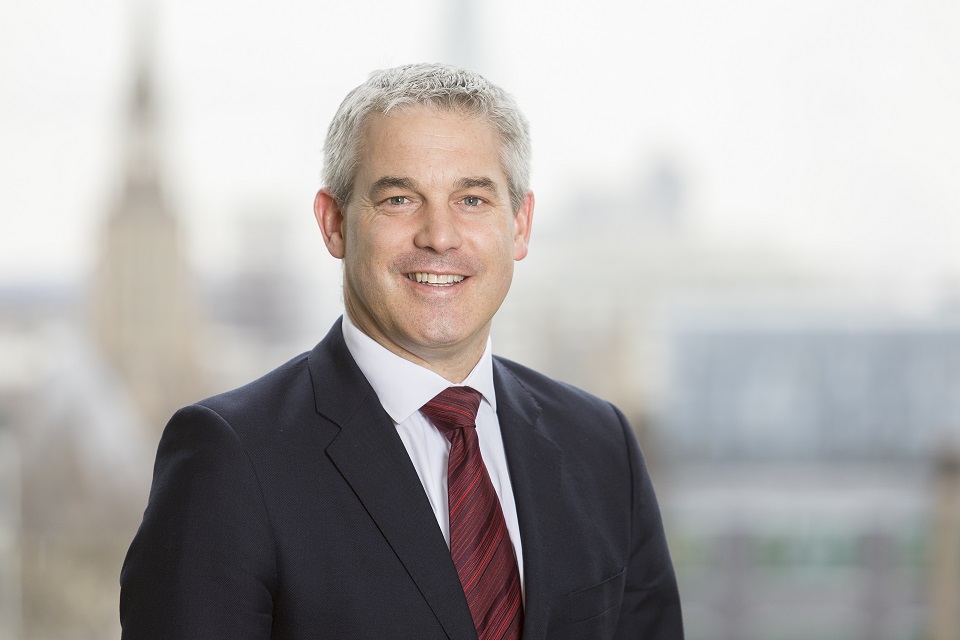 Madam Deputy Speaker, with permission I'd like to make a statement on the New Hospital Programme.
As we celebrate 75 years of the NHS this summer we must continue to set up its success for 75 years to come.
At the heart of this is our New Hospital Programme, the biggest hospital building programme in a generation which will help us to deliver on our manifesto commitment to build 40 new hospitals by 2030.
And today I can re-confirm to the House our commitment for 40 new hospitals to be built by 2030.
Madam Deputy Speaker, we made our manifesto commitment in 2019 and in 2020 we listed 40 schemes as part of the New Hospital Programme.
Since we formally launched those schemes we have learned more about the use of Reinforced Autoclaved Aerated Concrete which is more commonly known as RAAC
And RAAC is a lightweight form of concrete which between the mid-1950s and the mid-1980s was commonly used on construction of a number of public buildings across the UK, including hospitals often on roofs – and occasionally in walls and floors.
We now know that RAAC has a limited lifespan with difficult and dangerous consequences for the people who rely on or work in those hospitals.
I know this has caused considerable concern to colleagues in this House to NHS staff in those hospitals and to constituents who are treated in them.
Madam Deputy Speaker, we remain committed to eradicating RAAC from the wider NHS estate.
As part of the Spending Review allocation up to 2024/25, we allocated the affected Trusts £685 million in immediate support.
But in some cases, we must go much further.
Seven hospitals in England have been constructed – either wholly or in major part – with RAAC.
An independent assessment shows they are not safe to operate beyond 2030. Two of the hospitals are already part of the New Hospitals Programme, namely the West Suffolk Hospital and the James Paget Hospital.
The five remaining hospitals have submitted expressions of interest to join the programme, but are not yet part of it.
Those hospitals are:
Airedale General in Keighley
Queen Elizabeth Hospital, King's Lynn,
Hinchingbrooke, near Huntingdon,
Mid-Cheshire's Leighton, and
Frimley Park in Surrey.
Madam Deputy Speaker, we accept in full the independent assessment that these hospitals are not safe to operate before 2030.
And today I can confirm to the House that we will expand our New Hospital Programme to include those five hospitals built with significant amounts of RAAC.
Taken together with the two RAAC hospitals already in the Programme the seven RAAC hospitals will be completely rebuilt using a standardised design known as Hospital 2.0 the aim of completing all seven by 2030 and I can confirm to the House today that these new hospital builds will be fully funded.
Madam Deputy Speaker, I want to take a moment to thank all those who have campaigned so tirelessly for new hospitals to be built to replace the existing RAAC hospitals, including:
The Member for Keighley (Robbie Moore) who has championed Airedale vociferously.
The Right Honourable Member for Surrey Health (Michael Gove) who campaigned so strongly for Frimley.
The Honourable Member for Huntingdon (Jonathan Djanogly) who has lobbied hard for Hinchingbrooke.
The Honourable Member for Eddisbury (Edward Timpson) who led the campaign on Leighton.
And the Honourable Member for North-West Norfolk (James Wild) and my PPS the Honourable Member for North Norfolk…and the right honourable member for south west Norfolk, who have campaigned so assiduously in terms of King's Lynn.
Taken together, the New Hospital Programme represents a huge commitment to strengthen the NHS estate.
Since 2020, we have committed to invest £3.7 billion by the financial year 2024/25 and we expect the total investment to now be over £20 billion for the programme as a whole.
Resolving the uncertainty over the RAAC hospitals – which today's announcement achieves – in turn, allows much-needed clarity for the rest of the New Hospital Programme.
The Programme has already been divided into Cohorts 1 to 4 with construction in Cohort 1 already started.
So turning first to Cohort 1 Madam Deputy Speaker, there are eight schemes.
Two hospitals are already open to patients with the new Louisa Martindale Building at Royal Sussex County Hospital in Brighton due to open later this year.
And work at Moorfields Eye Hospital due to start imminently, having cleared its final business case.
Turning next to Cohort 2, which comprises of 10 schemes.
The following schemes will now be ready to proceed, in line with the plans set out by their respective Trusts:
The National Rehabilitation Centre,
Derriford Emergency Care Hospital in Plymouth,
Cambridge Cancer Research Hospital,
Dorset County Hospital in Dorchester
St Ann's Hospital,
Christchurch Hospital,
The Royal Bournemouth Hospital, and
Poole Hospital – which are all in Dorset.
A further two schemes within Cohort 2 namely Shotley Bridge Community Hospital and the Women and Children's Hospital in Cornwall will also be approved to proceed, but in line with the standardised design elements we are promoting through Hospital 2.0 on which I will set out further details in a moment.
As such, with the uncertainty that surrounded the RAAC hospitals now addressed all the Cohort 2 schemes can proceed and they will be fully funded.
Turning to the Cohort 3 Schemes, which include major hospital new builds in:
Sutton
Whipps Cross
Hillingdon
Watford
Harlow
Leeds
And Leicester
Today's announcement confirms these schemes will now proceed and be fully funded. They will be constructed using the Hospital 2.0 standardised approach.
It is worth reminding the House of the merits of using that methodology.
First, while longer is taken on the initial overall design rather than each scheme beginning to construct its own bespoke design the current approach has meant the average time from design to completion of a major hospital has been around 11 and a half years.
By embracing Modern Methods of Construction we will speed up the construction phase and in addition, accelerate Treasury and other government assurance processes.
So while there has been much debate to date on when hospitals start the more important issue is when schemes are completed.
And a standardised modular design has been shown to work in other sectors, for example when building schools, prisons and is widespread across the private sector.
Today's announcement confirms that all Cohort 3 schemes can now proceed.
And in turn, enabling works – which had been held up due to the uncertainty on the RAAC hospitals – can now progress.
I want to pay tribute to Right Honourable and Honourable Members who have campaigned so strongly for the Cohort 3 hospitals to proceed, including the Right Honourable Member for Uxbridge and South Ruislip (Boris Johnson), the Right Honourable Member for Chingford and Woodford Green (Iain Duncan Smith), the Right Honourable Member for Harlow (Robert Halfon) and the Member for Epping Forest, and Hertford and Stortford.
All of whom I know can't raise points in this statement but have championed Harlow in its case. And the Right Honourable Member for Carshalton and Wellington to name just some of those who have raised these issues.
Turning now Madam Deputy Speaker to the hospitals in Cohort 4.
Two of these schemes – the West Suffolk Hospital and the James Paget Hospital – are RAAC hospitals and as I touched on a moment ago have been confirmed as part of the seven RAAC hospitals and will therefore be funded for completion by 2030.
Four hospitals in Cohort 4 remain on track for completion by 2030.
These are:
Milton Keynes Hospital,
Kettering General Hospital,
Musgrove Park Hospital in Taunton, and
Torbay Hospital.
And again I want to pay tribute to the members for those constituencies, including the members for Milton Keynes North and South, the member for Kettering, the member for Taunton Dean, and the member for Torbay.
The remaining seven hospitals within this cohort will also proceed as part of the New Hospitals Programme.
The work will start on these schemes over the next two years but they will be part of a rolling programme where not all work will be completed by 2030.
This is a reflection of the disruption that two years of the Covid pandemic has caused as well as the pressure from construction inflation.
Some work within Cohort 4 will start next year.
This includes: a new surgical hub at Eastbourne – alongside the discharge lounge already under construction and we will discuss key worker accommodation on the site with the Trust, as part of engagement with the local Housing Association.
At Charing Cross in Hammersmith, work will begin on temporary ward capacity to enable the floor-by-floor refurbishment to proceed.
In Nottingham, work will begin on a new surgical hub and three new operating theatres will begin as part of the wider redesign – taking forward the Ockenden Report recommendations.
In Lancashire, a new surgical hub will be opened at the Royal Preston Hospital, which is due to be completed this year.
And we will reconfigure services across two Trusts and one of those sites, I'm sure will be of interest to Mr Speaker as it is near Chorley.
We are in active discussion with the Royal Berkshire, given problems with the existing site, which had already made a 2030 completion date very stretching.
In addition, we are building three new mental health hospitals in Surrey & Borders, Derbyshire and Merseycare.
Turning to Devon, allow me to pay tribute to my Right Honourable and Honourable Friends, the Member for North Devon (Selaine Saxby) and the Member for Torridge and West Devon (Geoffrey Cox) who have secured new Community Diagnostics Centres at North Devon.
The discharge hub is near completion and we will take forward discussions with the local Housing Association on key worker accommodation over the next two years as the first part of the North Devon New Hospital Build, on which we will discuss the original refurbishment proposal alongside a newbuild Hospital 2.0 option.
In summary Madam Deputy Speaker, the Cohort schemes will all proceed but the commitment to completion by 2030 applies to the 40 schemes set out today which meets our manifesto commitment to build 40 hospitals by 2030.
Finally, let me set out the merits of the Hospital 2.0 approach.
Building new hospitals this way has clear advantages.
Construction experts estimate that with modular design the efficiency saving will be in the region of 25% per square foot.
This is essential to addressing the pressures of construction inflation and unlocking the additional schemes that are being absorbed as a result of the RAAC announcement.
Now there is one key risk to today's announcement, and that is the plan announced by the party opposite.
As we speed things up, they are determined to grind them to a halt. The plan they set out on Monday said: and I quote:
"As a first step, before we commit to any more money we'd make an assessment of all NHS capital projects to make sure money is getting allocated efficiently".
The risk to these schemes is from the benches opposite.
Madam Deputy Speaker, today's announcement confirms over £20 billion for the NHS estate.
It confirms that all seven RAAC hospitals which NHS leaders have called on the government to prioritise will be prioritised with complete rebuilds using modern methods of construction.
It allows all Cohort 2 schemes to proceed once business cases have been agreed and modular build will be used for two of these schemes.
It gives Trusts the certainty to begin enabling works on major schemes in Cohort 3.
And a package of early work in Cohort 4 schemes, two of which have also been accelerated within the RAAC programme, can proceed as part of the New Hospital Programme.
Madam Deputy Speaker, in 2019, we committed to the biggest hospital building programme in a generation and today we confirm the funding to build 40 hospitals by 2030.
I commend this statement to the House.
Published 25 May 2023