Statement on Local Bus Service Registration in England and Wales - May 2023
A statement from the traffic commissioners regarding applications to cancel or vary local bus service registrations at shorter notice than the 42 days statutory period for England and 56 days period for Wales.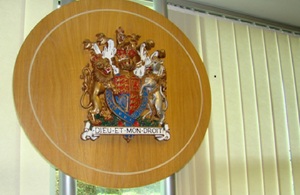 In February 2023 the traffic commissioners issued a statement setting out their approach to applications requesting short notice for variations or cancellations of local bus services. This reflected the uncertainty faced by operators whilst discussions on future funding of local bus services were taking place within both the UK and Welsh Governments.
This statement can be found at: www.gov.uk/government/news/statement-on-local-bus-service-registration-in-england-and-wales-february-2023
The UK and Welsh Governments have now announced that further bus funding is available to local authorities and operators. In light of this, the traffic commissioners have reviewed their approach and decided that the practice of accepting short notice applications for services where funding uncertainty is cited as the reason should now cease on 21 July 2023. This applies to any applications received by the traffic commissioner after this date.
We stress: this does not preclude applications for short notice dispensation for this reason, but operators will have to satisfy the traffic commissioner that the circumstances could not have been reasonably foreseen to allow an application to be made in the required timescales. Operators should be aware that such applications received by a traffic commissioner after 21 July 2023 are unlikely to be accepted.
The steps taken by traffic commissioners since March 2020 have sought to support the bus industry in unprecedented circumstances. In providing this support the traffic commissioners have attempted to balance the needs of both operators and service users. This decision reflects the current position within the country and allows operators and local authorities an additional few weeks to consider their registration requirements before making any changes ahead of the new school year in September.
This approach only applies where the registration function is undertaken by a traffic commissioner. It does not apply to any registration where the local authority has already assumed responsibility under an Enhanced Partnership Scheme. Operators in these areas should contact the relevant local authority in these areas for advice.
Local Authority Notification
Nothing in this statement removes the statutory requirement for a local authority in England to receive the pre-registration notice of 28 days for any change to a registration. The position on local authority notification is a matter for those local authorities working with operators and the Government.
Published 26 May 2023