Four new Members appointed to the Board of the Sports Grounds Safety Authority.
The Secretary of State has appointed Martin Esom, Alex Lacey, Bradley Pritchard and Jonathan Sellins for terms of three years commencing on 14 March 2023.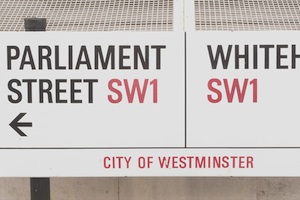 Martin Esom
Appointed for a three year term commencing on 14 March 2023.
Martin is Chief Executive of Waltham Forest Council, a position he has held since 2010. During his time at the Council, he has led on a national award winning gang prevention programme and a multi-agency child sexual exploitation protection strategy. Between 2012 and 2018, he was Chair of the London Prevent Board which drives critical work in relation to counter-terrorism and anti-radicalisation across the capital.
He has also taken forward the regeneration of the borough, focussing on returning streets to walking and cycling though the multi award winning Enjoy Waltham Forest programme. Other significant successes include transforming the leisure and culture offers for residents, culminating in the Council's successful bid to become both London's first ever London Borough of Culture and then MJ Local Authority of the Year in 2019.
He is a trustee of the William Morris Gallery, and is a Non-Executive Director at the Health and Safety Executive where he Chairs the Board's Audit and Risk Committee.
Most recently, Martin took on the role of London Local Authority Strategic Coordination Chief Executive (London Gold) where he was responsible for coordinating activity across all London boroughs and a member of the London Strategic Coordination Group (SCG).
Martin is an environmental health officer by training. He was awarded the 'Ronald Williams Gold Medal', on graduating, by the Chartered Institute of Environmental Health, where he later served as a Board Member and Trustee for eight years. His first role after qualifying was as a Health and Safety enforcement officer.
Alex Lacey
Appointed for a three year term commencing on 14 March 2023.
Alex Lacey is the Operations Director at Silverstone Circuits, with over 27 years' experience and a significant depth of knowledge and experience operating major sporting events and large-scale venue management within a sports environment.
She has overseen the design and delivery of a range of projects including the 200 bedroom Hilton Garden Inn Hotel and Silverstone Escapade (luxury residences development), all whilst ensuring the day to day business and delivery of events is not impacted.
Alex was awarded an Associate Member status of the British Racing Drivers' Club, is a member of the Motorsport UK Race Committee and has played an active role in the Major Event Organisers Association.
Bradley Pritchard
Appointed for a three year term commencing on 14 March 2023.
Bradley is a former professional footballer, having played for Charlton Athletic, Leyton Orient and Stevenage whilst in the Football League. He has represented teams at all levels in the non-league football pyramid, most recently representing Lewes FC in the Isthmian Premier Division.
Bradley is currently a member of the Chair's Panel for The Football Association's Judicial Panel and Exception's Panel, as well as an Arbitrator Specialist member for the panel of arbitrators and mediators for Sport Resolutions.
He established a non-profit organisation called Sporting Way which runs emotional wellbeing programmes in schools, colleges and youth centres in London and the South East of England.
Bradley is a board member for the Sport for Development Coalition and a Council member for Kent FA.
Jonathan Sellins
Appointed for a three year term commencing on 14 March 2023.
Jon Sellins has been involved in running large venues and major events for over 35 years. His career began in 1987 when he was fortunate to join Wembley PLC, the former owners of the old Wembley Stadium, Arena and Conference Centre. He spent almost 10 years at the Wembley Complex working across all the venues and learning about major sporting events, large concerts, exhibitions & conferences.
Since then his career has encompassed the Millennium Dome, Earls Court & Olympia, the London 2012 Olympics, Tottenham Hotspur, Wembley Stadium, some muddy obstacle races around the world and latterly The Roundhouse in Camden.
Between June 2017 & June 2020 Jon was Group Operations director at The Football Association where he was responsible for the operation of both Wembley Stadium and The National Football Centre at St George's Park. As both a venue operator and a fan, Jon is passionate about venue safety.
Remuneration and Governance Code
Board Members of the Sports Ground Safety Authority are remunerated £265 a day. These appointments have been made in accordance with the Cabinet Office's Governance Code on Public Appointments. The process is regulated by the Commissioner for Public Appointments. The Government's Governance Code requires that any significant political activity undertaken by an appointee in the last five years is declared. This is defined as holding office, public speaking, making a recordable donation or candidature for election. Martin Esom, Alex Lacey, Bradley Pritchard and Jonathan Sellins have not declared any significant political activity.
Published 26 May 2023